Stability is often used to describe structures that won't collapse or fall down.
Business stability is the result of continued success over a number of years. Focused on building strong relationships by using dependable business practices that are reliable and constant. One of the keys to Kerwin's Agency success is their decades long principles rooted in their family tradition of service, honor, and community.
Kerwin's Real Estate Agency has met the test of time! Three generations of Kerwins have dedicated their lives and business to serving the real estate needs of the community. An honor and responsibility they willingly accepted.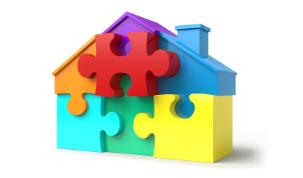 Kerwin's understands how important it is to do what's right over and over again.
Provide honest knowledgeable answers
Study the market trends and property options
Maintain an open line of communications
Negotiate the best terms
Get results
And then, repeat the process with enthusiasm and positivity. Always remembering that effectiveness is mastered over years of experience. Years of study. Years of results.
There are lots of choices for agents and agencies. Consider why so many of your neighbors over the years have chosen Kerwin's Real Estate Agency to help them buy or sell their home. Choose a stable community business that knows how to get the job done.
Experience the benefits of stability. Choose Kerwin's Agency!