Buy or Sell - Kerwin's Agency "Helps it Happen"
Buying:
Knowledge and Experience are two crucial factors in any type of business that's going to achieve results. Kerwin's Real Estate Agency gets results with over 70 years Experience serving the Beloit community. Having been involved in the real estate market for as long as they have, they've accumulated enormous Knowledge of the local housing market in the Stateline Area.
In real estate, location is everything! Understanding which neighborhoods are growing in market value will help you protect your investment. With so much Experience showing and selling local homes, Kerwin's can zero in on properties for you that are both affordable and offer the amenities you're most looking for.
Kerwin's Real Estate Agency can help you focus on the big picture. Things like:
Choosing a neighborhood reflective of your own lifestyle.
Considering the layout of a home (open concept, 3 story, ranch etc)
Considering the size of a property and whether there is room to expand.
Choosing a property with adequate privacy.
Choosing a property with a backyard, trees or fencing.
Whether a property needs improvements (and the associated costs)
Understanding zoning regulations.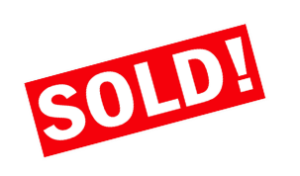 Selling:
Kerwin's Real Estate Agency is also expert at selling homes. They can share their Knowledge & Experience to help guide you through the entire process. They can also provide you tips on how to make the sales process go better – like: how to prepare your home for viewing; removing clutter from in and around your home; making sure your home is easy to view; cost effective improvements you can make that will impress buyers; and how to sell your home for the best possible price with effective pricing strategies that will maximize your profits.
When it's time to sell your home it's time to call and talk with Kerwin's Real Estate Agency .