"Honesty is the best policy." – Benjamin Franklin
Your reputation is everything. Your reputation as an honest business will make people want to work with you again and again. When you're honest with your clients, you show them you care about their experience and that you respect them as people. When a client knows you're honest, they will have confidence in your services and trust that they'll get what they need from you. Yes, honesty in business is essential for developing trust and long-lasting relationships with people in and out of the business.
The most successful businesses have honesty and integrity at their core. They aren't trying to mislead or manipulate their clients; they don't cover their tracks and point fingers. They're open and transparent and prioritize the client. By being honest consistent business is sure to follow. That's a trademark of the Kerwin's Agency legacy.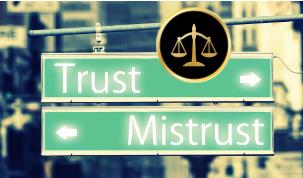 You may wonder, "why is honesty so important in business?" It's the first thing people think of when they hear your name. Honesty is the only way to make sure your reputation is always positive. So if a business wants to be successful they need to be honest with themself and everyone else from day one.
Kerwin's Real Estate Agency has served the Greater Beloit community with honesty and integrity for over 70 years. It's who they are. They recognize that word of mouth is the best way to get more customers. They also understand that people trust their friends and family more than strangers. They're very proud of the brand loyalty they've developed over the decades.
"The high road is always respected. Honesty and integrity are always rewarded." - Scott Hamilton