Community - Communication - Character
One of the main reasons for the legacy of the Kerwin Agency is Commitment. Three Generations of Kerwin's dedicated to unwavering moral strength and integrity – including:
commitment to the Community
commitment to open and honest Communication with their clients
and Character – the honest and ethical choice they live by to help people
Community
One of the nicest things about Kerwin's Real Estate Agency is they are true members of the community. The Kerwin family were some of the first Beloit citizens. The first Kerwin in Beloit was Rhody Kerwin in the mid 1800's. Born in 1824, he became a sea captain from Queens county, near Belfast, Ireland. When Rhody immigrated to the United States, he landed his ship in New York. After selling his ship he migrated to Beloit.
This strong sense of community assures you they will treat you right. Remembering that you are not just their client – you're also their neighbor. Commitment to Community guides their business goals and strategies.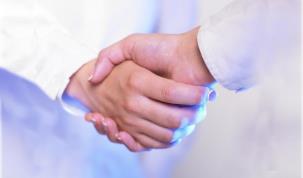 Communication
Communication is the best way to create strong relationships. In order to build and maintain strong relationships, it's crucial to practice open and honest communication. For some people that reality is much easier said than done. However, Kerwin's Agency understands that effective communication is about more than just exchanging information. It's also about understanding the emotion and intentions behind the information. And, they will listen to you with focused attention and respect.
Character
All of us are being made every minute through our thoughts, our actions, and our deeds.
Some of the attributes that develop character are:
decency
honesty
integrity
honor
ethics
morals
These are so important in personal and business life as well. The Kerwin family heritage was founded with the power of Character. Focusing on solutions not problems. Committed to the belief that hard work generates results. And, that conducting business with honor and character was the right thing to do.
So, when it comes time to select who best to represent you in your real estate needs - remember Kerwin's Real Estate Agency is committed to you